ABB and Coolbrook collaborate to reduce emissions in petrochemical market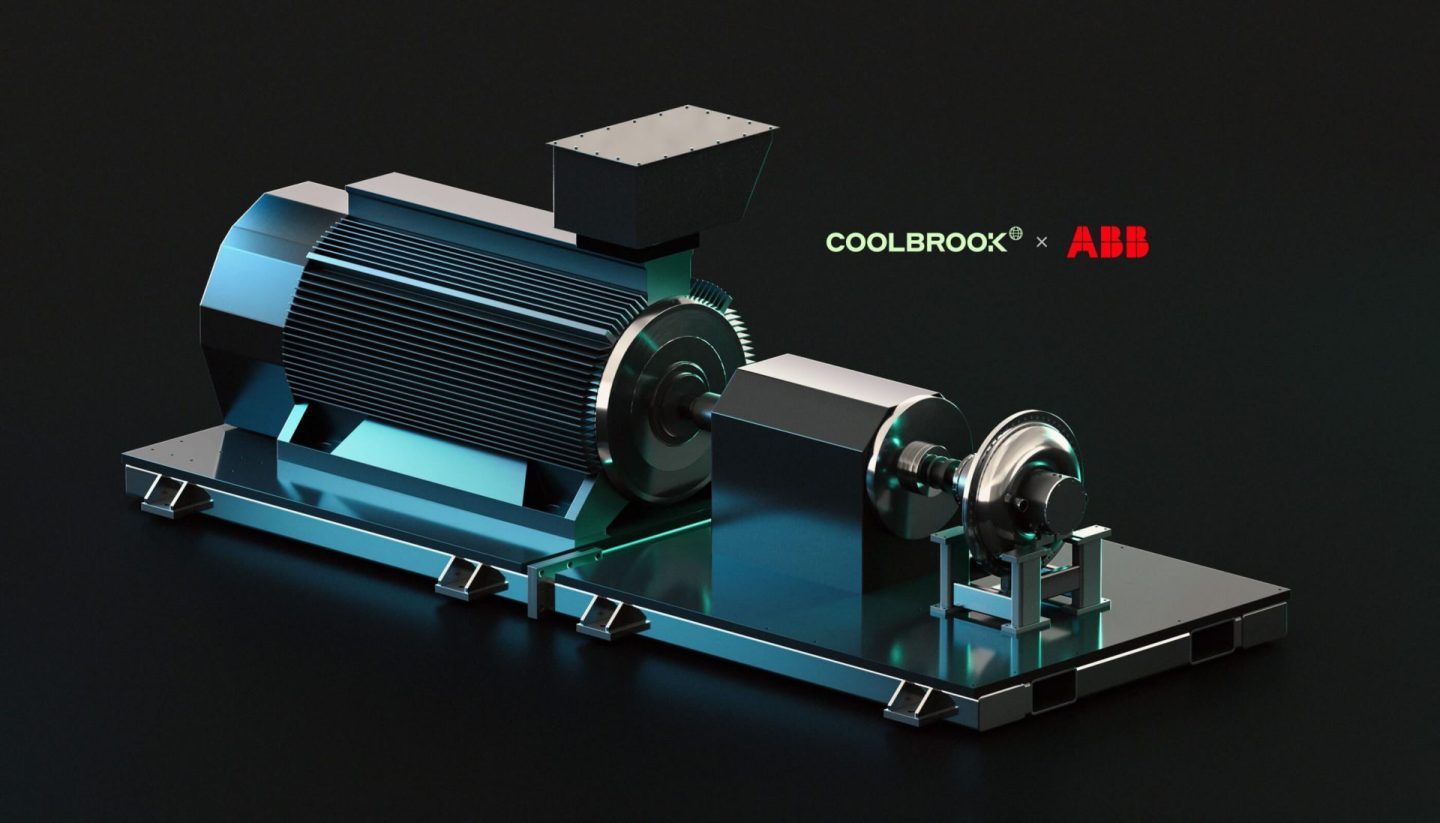 ---
Contacts
For further information, please contact:

Coolbrook
Jenni Schumacher, SVP, Communications
jenni.schumacher@coolbrook.com
tel. +358 50 554 6810
---
Leverage agile frameworks to provide a robust synopsis for high level overviews. Iterative approaches to corporate strategy foster collaborative thinking to further the overall value proposition. Organically grow the holistic world view of disruptive innovation via workplace diversity and empowerment.
ABB and Finnish technology company Coolbrook have signed a Memorandum of Understanding (MoU) to commercialize and accelerate the adoption of Roto Dynamic Reactor (RDR) technology in a bid to significantly reduce GHG emissions in steam cracking plants. The agreement will unite the two companies' expertise and create a combined offering of Coolbrook's novel electrically driven RDR technology and ABB's integrated, pre-engineered energy solutions, initially for use in petrochemical and chemical markets.
Olefins, such as ethylene and propylene, are the key raw materials used in the chemical industry – primarily for polymer production. Currently, the leading technology for olefin production is steam cracking by high-temperature pyrolysis (thermal decomposition) of primarily hydrocarbon feedstock, diluted with steam inside a cracking furnace.
Coolbrook's novel turbomachine will be able to replace a conventional furnace by directly imparting the rotor shaft's mechanical energy to the hydrocarbon fluid. This is achieved by aerodynamic action through a rotating blade flow. When powered by electricity from renewable sources, the technology completely eliminates CO2 emissions in the steam cracking process. Coolbrook technology can also be operated with various feedstocks, including recycled and renewable feedstocks.
This groundbreaking RDR technology will be underpinned by ABB's expertise in delivering automation, electrification and digitalization to optimize operational processes and simplify integration. ABB will further enhance the energy efficiency of Coolbrook's solution through the integration of its electric motors and variable speed drives. The combined ABB and Coolbrook offering will facilitate and accelerate the uptake of this groundbreaking technology, enabling petrochemical and olefin producers to meet their net zero ambitions.
According to the International Energy Agency's 'Tracking Industry 2021' report, direct global CO2 emissions from chemicals and petrochemical processes amounted to 1.2 billion metric tons in 2020[1]. Electrifying process industries will significantly reduce carbon emissions, and ABB has committed to support their customers in reducing their annual CO2 emissions by 100 million metric tons by 2030.
Ilpo Kuokkanen, Executive Chairman of Coolbrook, said: "Coolbrook has set a target to build a committed and comprehensive ecosystem around its revolutionary RDR technology to commercialize it as soon as possible. ABB will become a key partner in that ecosystem with the aim of accelerating the process substantially. Our RDR technology and ABB's technology perfectly complement each other. Together, we will offer a first of its kind electric, carbon-free solution for one of the biggest industrial processes in the world."
Applying a standardized and modular approach, the collaboration will support customers from FEED stage and incorporate RDR package, electric motor and drive, automation, safety, power distribution, instrumentation and analyzers, condition monitoring and full digitalization. As a result, chemical producers will benefit from increased operational yields, lower operating costs, easier maintenance and lower capital costs.
Colin Ward, Senior Vice President for ABB Energy Industries Chemicals & Refining, added: "Electrification of steam crackers in ethylene production provides a pathway to reduce emissions in these processes by 300 million metric tons annually worldwide. ABB is working with partners to bring sustainable solutions to enable our customers to reduce GHG emissions, waste and energy usage, while responsibly supporting the world's energy transition."
[1] https://www.iea.org/reports/tracking-industry-2021

ABB (ABBN: SIX Swiss Ex) is a leading global technology company that energizes the transformation of society and industry to achieve a more productive, sustainable future. By connecting software to its electrification, robotics, automation and motion portfolio, ABB pushes the boundaries of technology to drive performance to new levels. With a history of excellence stretching back more than 130 years, ABB's success is driven by about 105,000 talented employees in over 100 countries. www.abb.com
ABB's Process Automation business is a leader in automation, electrification and digitalization for the process and hybrid industries. We serve our customers with a broad portfolio of products, systems, and end-to-end solutions, including our # 1 distributed control system, software, and lifecycle services, industry-specific products as well as measurement and analytics, marine and turbocharging offerings. As the global #2 in the market, we build on our deep domain expertise, diverse team and global footprint, and are dedicated to helping our customers increase competitiveness, improve their return on investment and run safe, smart, and sustainable operations. go.abb/processautomation
Coolbrook Ltd. is a Finnish-Dutch technology and engineering company on a mission to create a cleaner, more sustainable and profitable way to produce Olefins, the main component in the petrochemical industry and the production of plastics, chemical products, packaging and more. Coolbrook's Roto Dynamic Reactor (RDR) is a revolutionary technology that combines space science, turbomachinery and chemical engineering to replace the current inefficient and polluting steam cracking methods used to make Olefins with a radically cleaner and more effective alternative. Backed by a growing number of governments, petrochemical producers and environmental regulators, Coolbrook's RDR technology is set to become the new global standard in Olefin's production.
For more information please contact:
For ABB:
Tracey Jaques, Admiral Consultancy
Phone: +44 (0) 7730 637731
Email: tracey.jaques@admiralconsultancy.com
ABB Ltd
Affolternstrasse 44
8050 Zurich
Switzerland