Coolbrook launches RDH technology that CEMEX will use to cut CO2 from cement production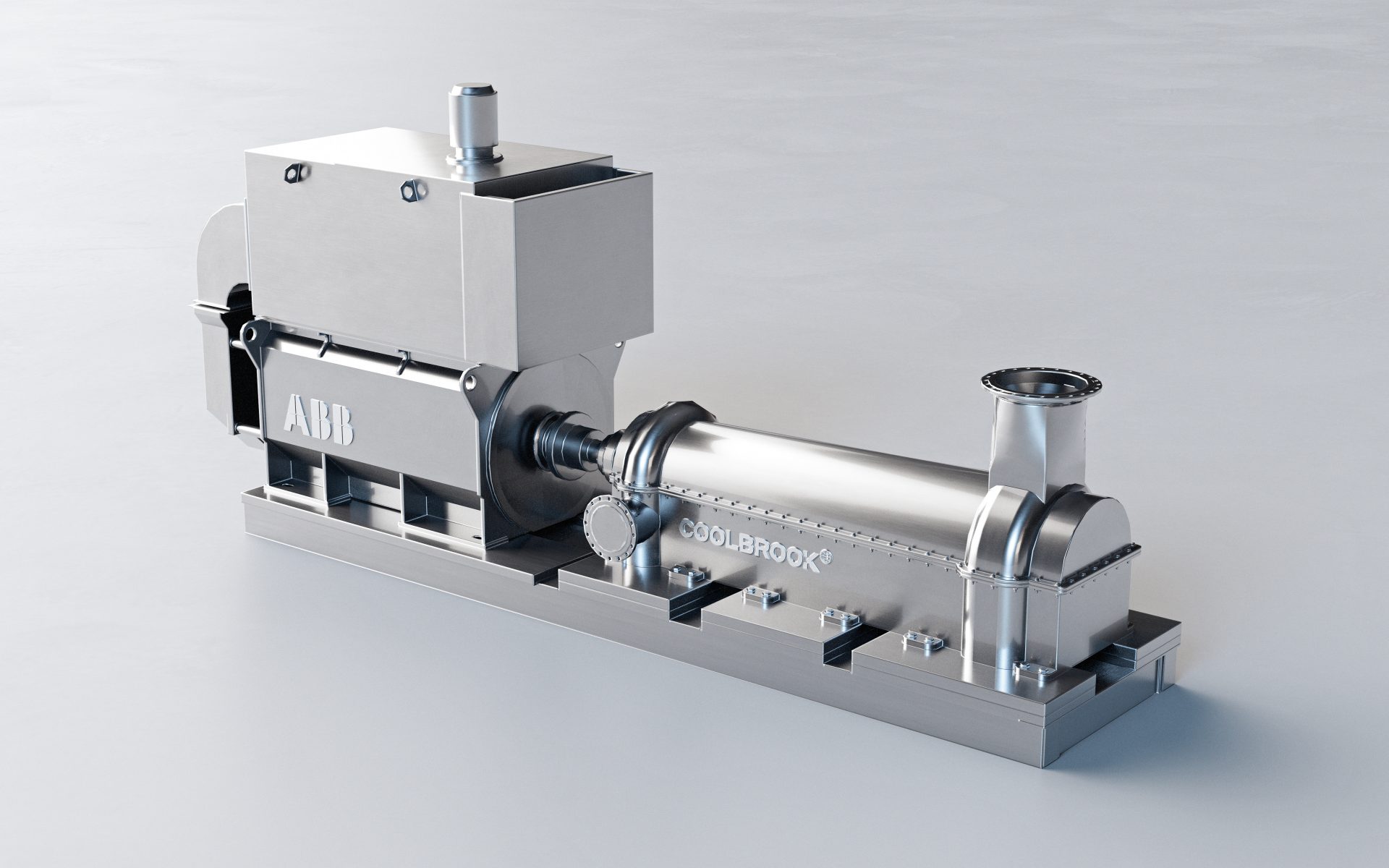 ---
Contacts
For further information, please contact:

Coolbrook
Jenni Schumacher, SVP, Communications
jenni.schumacher@coolbrook.com
tel. +358 50 554 6810
---
Coolbrook, a transformational technology and engineering company, has today launched its RotoDynamic Heater (RDH) technology that uses electrification to remove the need for the burning of fossil fuels in the highest-emitting industrial processes. Powered by electricity from renewable sources, the RDH is the only process heating technology in the world that can cut up to 30% of industrial CO2 emissions and over 7% of global CO2 emissions annually.
The RDH technology has been successfully tested in a pilot project in Finland and will be available for commercial use at scale in 2024. CEMEX, a global leader in construction materials, is the first company to announce it aims to use Coolbrook's RDH to significantly reduce CO2 emissions from cement production. This comes in addition to Coolbrook's existing partnerships with ABB and Shell.
How the technology works
Industrial CO2 emissions originate primarily from three main sectors: petrochemicals and chemicals, iron and steel and cement production. The RDH, powered by electricity from renewable sources, can achieve process temperatures of up to around 1700 ºC with high energy efficiency and can thereby be used in processes that were impossible to electrify up until now. RDH is the only electric technology able to reach temperature levels required in highest-emitting industrial sectors such as petrochemicals and chemicals, iron and steel and cement. Due to its compact size, the RDH can also be retro-fitted to existing facilities and thereby significantly accelerate the much needed CO2 emission reduction investments.
The technology has been in development for over a decade and marks the second major technology developed by Coolbrook after its RotoDynamic Reactor (RDR) which can be used to electrify the steam cracking process in the petrochemical industry.

Ilpo Kuokkanen, Executive Chairman of Coolbrook, said: "Today marks the beginning of a new clean industrial era. Coolbrook has set a target to build a committed and comprehensive ecosystem around its revolutionary technology to commercialise it as soon as possible. Together with ABB, CEMEX, Shell and our other partners in industry, academia, public sector and among key decision-makers we can roll out this revolutionary technology and achieve significant emission reductions in the most energy and CO2 intensive industrial processes that have been considered impossible to electrify."
Roberto Ponguta, CEMEX Vice-president of Global Operations, Technical and Energy said "The electrification of the production process is an important step towards fully decarbonising our cement operations. We are constantly looking for the best technologies and relationships to meet our Net Zero CO2 target. Our cooperation with Coolbrook will support us in achieving this ambition."
About Coolbrook
Coolbrook Ltd. is a transformational technology and engineering company on a mission to de-carbonise major industrial sectors such as petrochemicals and chemicals, iron and steel and cement. Coolbrook's revolutionary rotating technology combines space science, turbomachinery and chemical engineering to replace burning of fossil fuels across all major industrial sectors. The technology has two main applications: RotoDynamic Reactor (RDR) to reach 100% CO2 free olefin production, and RotoD ynamic Heater (RDH) to provide carbon-free process heating to iron and steel, cement and chemicals production. Backed by a growing number of governments, technology partners, industrial producers and environmental regulators, Coolbrook technology is set to become the new global standard in industrial electrification.
About CEMEX
CEMEX (NYSE: CX) is a global construction materials company that is building a better future through sustainable products and solutions. CEMEX is committed to achieving carbon neutrality through relentless innovation and industry-leading research and development. CEMEX is at the forefront of the circular economy in the construction value chain and is pioneering ways to increase the use of waste and residues as alternative raw materials and fuels in its operations with the use of new technologies. CEMEX offers cement, ready-mix concrete, aggregates, and urbanization solutions in growing markets around the world, powered by a multinational workforce focused on providing a superior customer experience, enabled by digital technologies. For more information, please visit: cemex.com