Coolbrook to co-operate with UltraTech to reduce CO2 emissions from cement production in India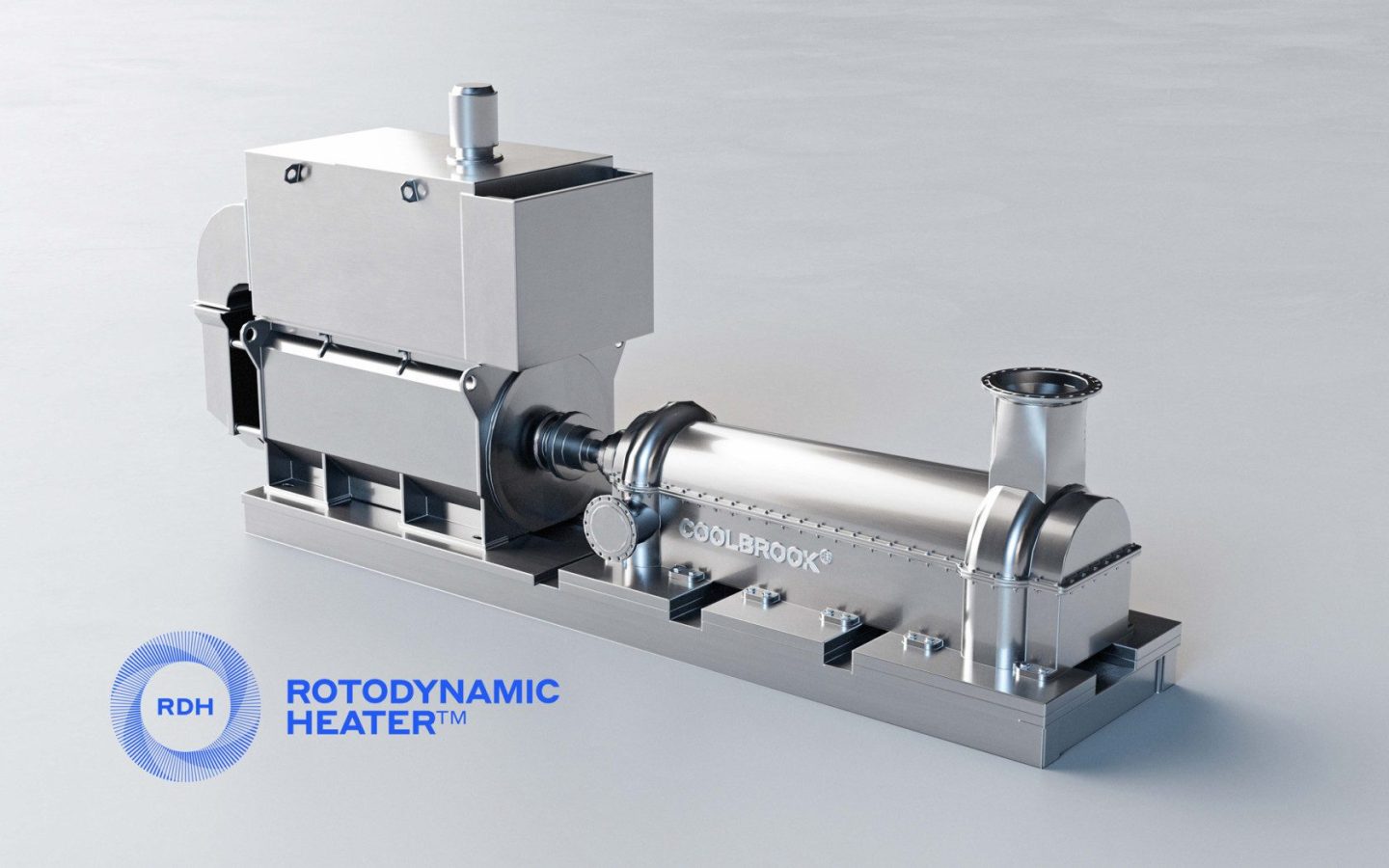 ---
Contacts
For further information, please contact:

Coolbrook
Jenni Schumacher, SVP, Communications
jenni.schumacher@coolbrook.com
tel. +358 50 554 6810
---
Coolbrook's revolutionary RDH technology can replace burning of fossil fuels with electrification in cement production and reduce global industrial CO2 emissions by up to 30%
Coolbrook and India's largest cement producer UltraTech Cement Limited sign a memorandum of understanding aiming to electrify cement production
Coolbrook, a transformational technology and engineering company, has today announced its co-operation with UltraTech Cement Limited to electrify the cement production process with Coolbrook's patented Roto Dynamic Heater (RDH) technology. The RDH technology has been successfully piloted in Finland and is expected to be available for commercial use at scale in 2024.
Cement production is one of the most energy intensive and highest CO2 emitting industrial sectors. Cement production accounts for 30% of global industrial CO2 emissions and some 45% of those emissions originate from burning of fossil fuels in kilns. India is currently the second largest cement market globally with continuously growing production volumes.
Coolbrook's RDH technology, powered by renewable electricity, can achieve process temperatures of up to around 1700 ºC with high energy efficiency and replace burning of fossil fuels in various parts of the cement production process. Ultimately Coolbrook aims to reach fully electrified cement production combined with carbon capture of the chemical process emissions to reach 100% CO2-free cement.
Ilpo Kuokkanen, Executive Chairman of Coolbrook, said: "India is one of the most important potential markets for Coolbrook as we want to make a global impact on CO2 emission reductions. Cooperation with India's largest cement producer UltraTech is a significant step in our strategy to decarbonise heavy industry processes globally. UltraTech is also an excellent addition to our comprehensive and responsive partnership ecosystem spanning across leading industrial actors, academic institutions, and the public sector."
Kailash Jhanwar, Managing Director of UltraTech Cement, said, "UltraTech is a forerunner in utilising renewable energy in its manufacturing operations. We are constantly looking at opportunities to improve process efficiency and reduce GHG emissions from our operations. Coolbrook's RDH technology can be a real game changer in reducing CO2 emissions from cement production. We believe that our collaboration with Coolbrook will help to further accelerate the decarbonisation of our operations."
About Coolbrook
Coolbrook Ltd. is a transformational technology and engineering company on a mission to de-carbonise major industrial sectors such as petrochemicals and chemicals, iron and steel and cement. Coolbrook's revolutionary rotating technology combines space science, turbomachinery and chemical engineering to replace burning of fossil fuels across all major industrial sectors. The technology has two main applications: RotoDynamic Reactor (RDR) to reach 100% CO2 free olefin production, and RotoDynamic Heater (RDH) to provide carbon-free process heating to iron and steel, cement and chemicals production. Backed by a growing number of governments, technology partners, industrial producers and environmental regulators, Coolbrook technology is set to become the new global standard in industrial electrification. For more information, please visit: www.coolbrook.com
About UltraTech Cement Limited
UltraTech Cement Limited is the cement flagship company of the Aditya Birla Group. A USD 7.1 billion Building Solutions Company, UltraTech is the third largest Cement producer in the world, outside of China, with a consolidated Grey Cement capacity of 119.95 MTPA. UltraTech is a founding member of Global Cement and Concrete Association (GCCA). It is a signatory to the GCCA Climate Ambition 2050 and has committed to the Net Zero Concrete Roadmap announced by GCCA. For more information, please visit: www.ultratechcement.com